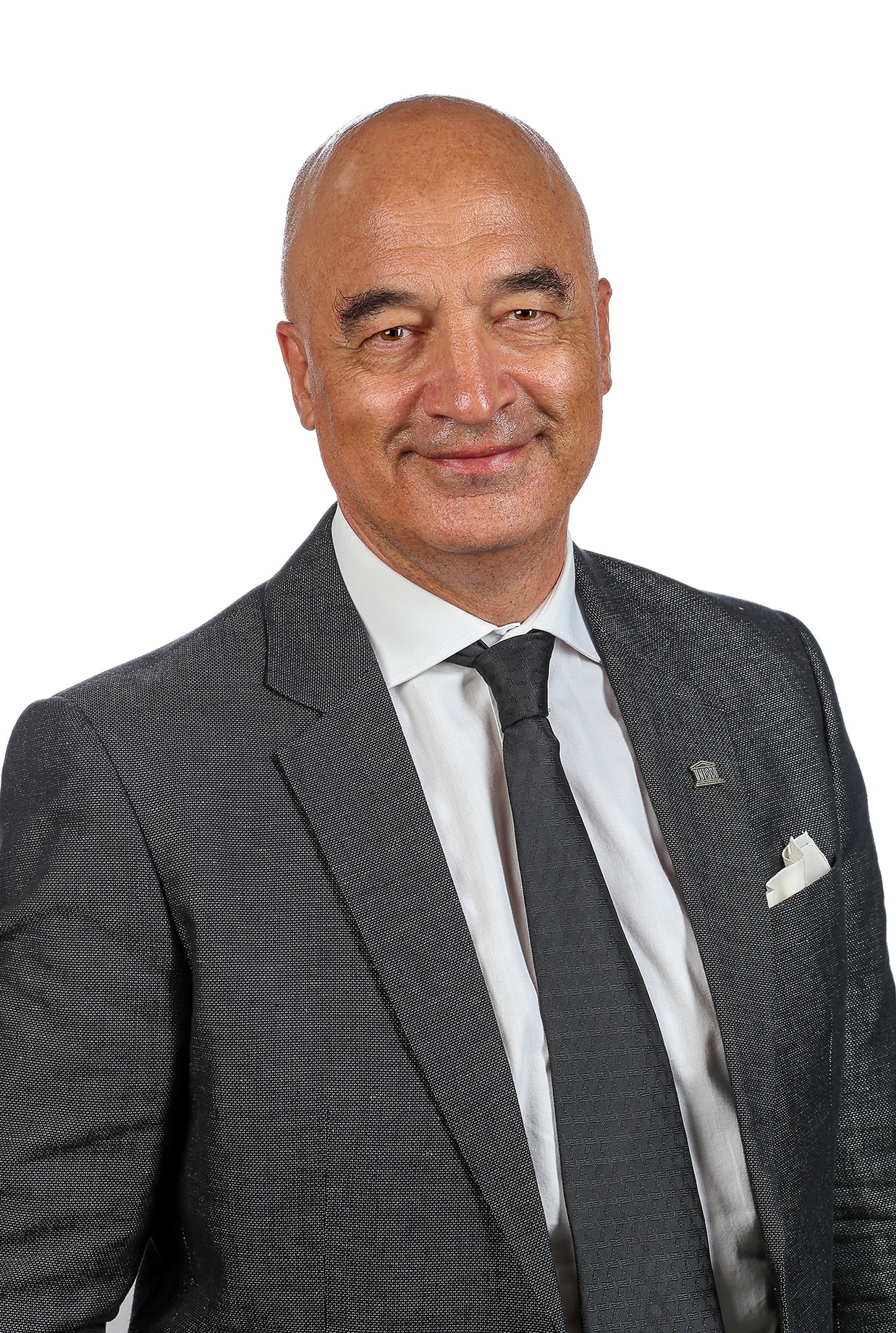 After some work experiences in the USA (New York and Los Angeles) and in Europe (Paris, London and Amsterdam), Maurizio Aronica was hired by Banca Popolare Siciliana in 1983 and he became Head of the Foreign Deaprtment in 1989.
In 1990 he was employed by the oldest bank in the world, Banca Monte dei Paschi di Siena, where he still works covering positions of high responsibility in the Corporate sector at Headquaters.
In 2010 Maurizio Aronica was appointed as a board member of the UNESCO Center in Bologna, where he took on the role of auditor. In 2017 he was also appointed Ambassador and Spokesman of the Center. He is committed to voluntary activities and promotes many initiatives abroad.
Maurizio Aronica has participated in activities aimed to support children in the pediatric hospital "LA TIMONE" in Marseille (France) and he has conceived significant projects in favor of the population of Donbass.
On the initiative of the Mohyla Academy Kiev University, supported by the American Embassy as well, he is part of a group of international experts which ensures the protection of ethnic minorities in Ukraine.
He conceived both the European Bio Food and the Gluten Free Food programs, aimed at promoting the access to quality food for the less wealthy populations.
Maurizio Aronica has held prestigious positions, such as President of the Italian-Hungarian Real Estate Commission at the Budapest Chamber of Commerce, and he is often invited to international conferences as an expert on internationalization and foreign policy.
He is one of the most accredited speakers of several International forums, such as the Foundation Institute for Eastern Studies (Warsaw), Krynica Economic Forum and Ukraine30.
In 2020 Maurizio Aronica has been appointed as President of the FFUN SDG (Foundation For United Nations Sustainable Development Goals) in Ukraine and on June 2021 the Council of Europe Venice office has given him the assignment of "International Stakeholders Recruiter".
In February 2021, the National Academy of Arts and Sciences of Ukraine has awarded Maurizio Aronica with the coveted title of Commander Order of the Arts of Ukraine "for supporting culture and art and developing international cooperation" and on July 2021 he was awarded a medal for merit by the Ivano-Frankivsk National Technical University of Oil and Gas.